September is international IC/PBS Awareness month. Help us to spread the word and raise your voice so more can be done to research the causes and ultimately find a cure.
Spread The Word In 2014!
This year we are asking members to take one of our posters and/or some literature in to their GP surgery or to their local hospital. This helps to raise awareness of the condition both among the general public and the medical profession. If you would like a poster, please don't hesitate to call or e-mail us at the COB Office and we will send one out to you!
Alternatively, why not hold a coffee morning and send us the money you have raised.
Help us to Help You
The COB Foundation works to promote the plight of many with health practitioners and at a national level. We fund research into the causes and ultimately hope that one day that research will help develop a cure.
The charity receives no funding from Government so we rely entirely on your support and fundraising efforts. Every penny donated helps the foundation to support our members and continue our work to move forward.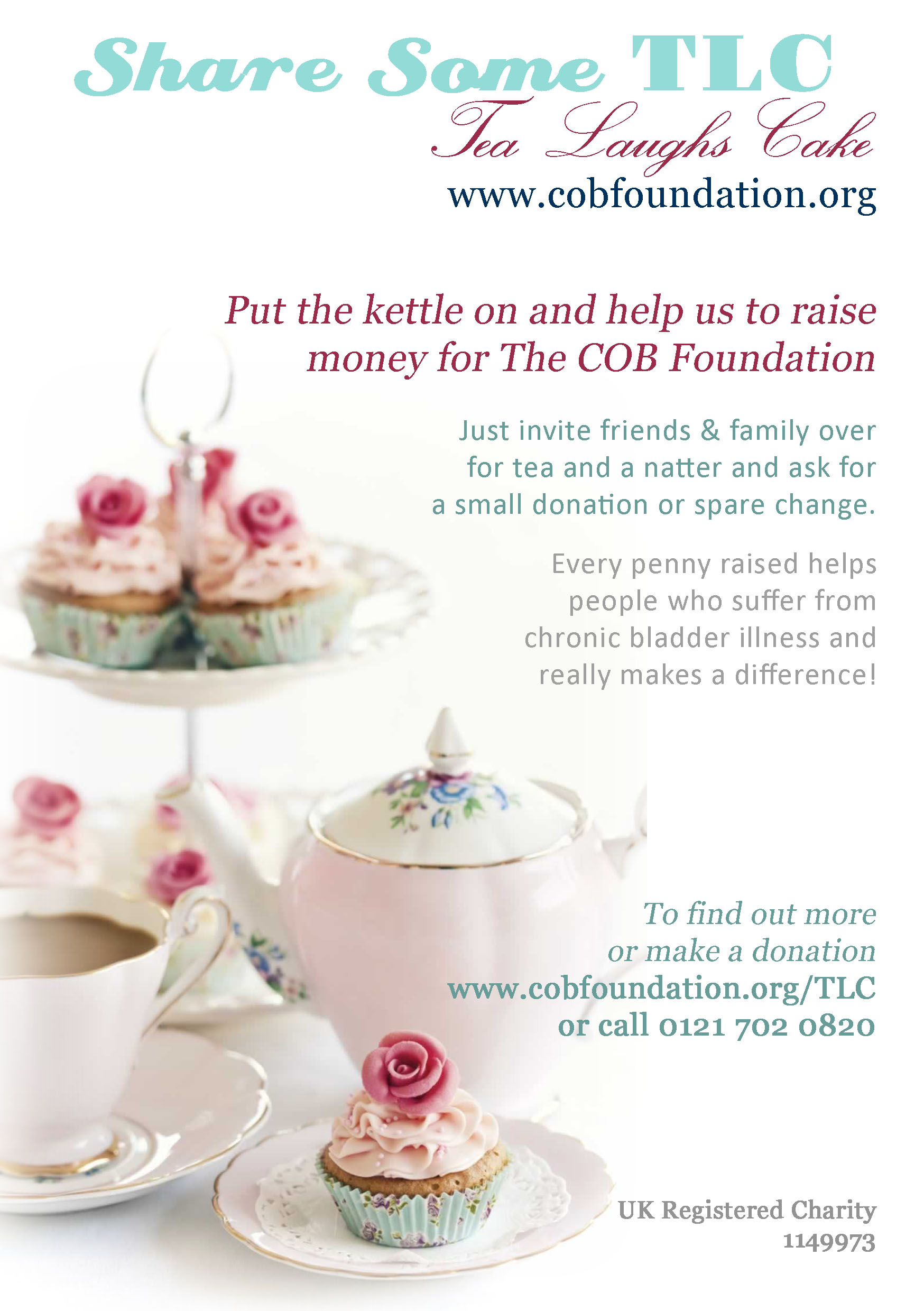 Why not bake a cake and put the kettle on to help raise funds for COB? It's a great excuse to meet up with friends and family for a natter.
Just ask if they would make a small donation or leave a small collection plate for spare change.
Send Your Donations
fine quantity of cheap aaa fake louis vuitton watch. japanese https://www.breguetreplica.com. pradareplica.ru replica prada have been a landmark of the industry since its founding.
You can pay your donation on line through our MyDonate page or pop a cheque in the post to:
The COB Foundation
Kings Court
17 School Road
Hall Green
Birmingham
B28 8JG
To download an invition – just right-click on the image below,  Save Image as when prompted and save the document onto your computer.