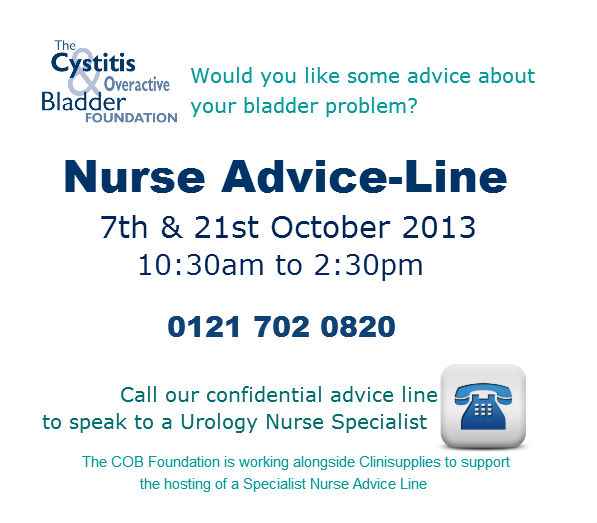 The COB Foundation is working with Clinisupplies who are funding a nurse specialist on the 7th and 21st October. Karen Powell will be available to offer advice during the above hours.
Karen Powell has recently joined our team of advisers here at COB. She has been a registered nurse for over 30 years including Clinical Lead Nurse for the Continence Service here in Birmingham.
We'll be taking the calls at the office and referring those who wish to speak to Karen about any medical issues, concerns or questions relating to bladder illness.
This is a wonderful opportunity to ask for the advice you need!